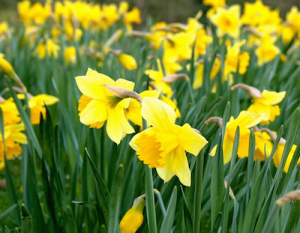 I came across this thought from Bear Grylls the other day and felt that it was very pertinent for life in general but especially for this time:
"I have to walk through the door of fear regularly in my life. We all do if we are to get anywhere meaningful. But I have learned to pray quietly in my heart in those moments and to   draw on someone bigger, braver and stronger than I am. That's been the key. Don't go alone. Put your hand in the hand of the Almighty. He is there for us.
That's what great fathers do. They hold their children's hands. The prayers I say when I am afraid are raw. I am showing God my deepest fears and asking Him to be beside me. I am asking for His help to keep me moving forward.
Many of us try to keep our fears secret but burying them is how they grow. When we bring them into the light, they often start to wither. But bring them out and share them with God, or loved ones, and take courage".
See what the Bible says:
"Have I not commanded you? Be strong and courageous. Do not be terrified or dismayed." Joshua 1 verse 9
But how do we find that courage?
"For the Lord your God is with you wherever you go" Joshua 1 verse 9
Whatever fear we face, remember this: we do not face it alone. The Creator of the Universe is good; he is beside us, within us and for us." What he says so well needs no addition or commentary!
Rev Dr Iain Greenshields, Presbytery Clerk