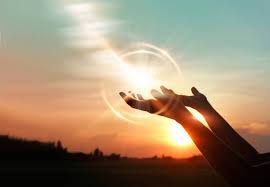 Just about everything we have always taken for granted has been turned upside down within a few weeks leaving many gasping and wondering how it will all end!
None of us can be sure what each day will hold or what new horror will be visited on us. Uncertainty has become part of life and the isolation which some have suffered in the past has become part of life for all of us now. How easy it would be to literally "lockdown" and leave an increasingly hysterical world behind.
Yet of what benefit would that be to anyone least of all ourselves? But whatever is happening on the outside, those who have an increasing responsibility for the spiritual lives of others, need themselves to grow in grace and faith if they are to be of any help to those whom they are called to serve. Testing is part of the Christian life and although none of us are keen on it, the Lord himself warned that it would be part of life for those who follow him. We, along with the whole world at this time, are being tested and it has been wonderful to see how many have responded finding different, even novel ways of dealing with a very unexpected and unasked for situation.
I love the way The Message interprets Paul's comment on the difficulties facing Christians in Corinth who have apparently fallen out with the Apostle,
"So we're not giving up. How could we!  Even though on the outside it often looks like things are falling apart on us, on the inside, where God is making new life, not a day goes by without his unfolding grace." (2 Cor. 4:16 & 17)
May each of us know the truth of that in these days as we look to God for all we need.
Rev Victor Laidlaw, Chaplain and Convener of Mission & Discipleship Committee, Dunfermline Presbytery